With the NFL relaxing its rules, more and more players are becoming creative in how they celebrate big plays. Players simulating bowling a ball and knocking down their teammates as pins has become a favorite celebration.
The Philadelphia Eagles were the first to showcase bowling on Nov. 26, 2017 during a 31-3 win over the Bears. More recently, the Tennessee Titans offered their take on the celebration during a Sept. 30 win over the Eagles.
The 2017 Eagles went on to be crowned Super Bowl champions, but the 2018 Titans defeated the Eagles and used the same celebration in the game. What's most important though, is who celebrated better? Let's take a look at each celebration and critique it for bowling accuracy.
2017 Eagles
The Eagles' celebration came after an Alshon Jeffery touchdown. A review of the video shows that the Eagles gathered 11 players to serve as pins in addition to Jeffery as the bowler. This is one too many pins (and also one too many football players as there should only be 11 on the field during the play.)
Jeffery appears to have solid bowling form, but keeps the football in his left hand while bowling with his right. The pinfall action is well coordinated with some players even helping to knock down their teammates.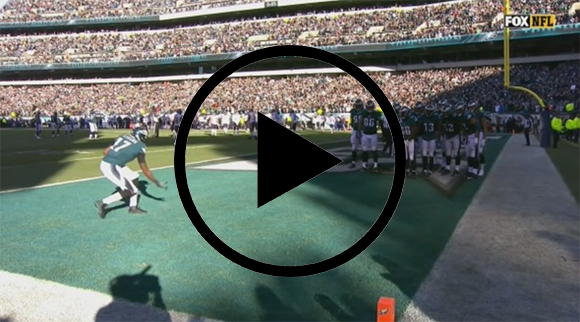 2018 Titans
The Titans' celebration came after a Tajae Sharpe touchdown. Sharpe, like Jeffery, serves as the bowler with teammates acting as the pins. Only nine Titans gather as pins. Perhaps Sharpe was bowling the second ball in his frame, having left nine pins standing on his previous roll?
Sharpe does actually roll the football towards his teammates, but his form seems born out of imitation more than experience. The Titans also add some variation to the routine with the 11th player standing by to act as a fan and congratulate Sharpe on his strike (or maybe spare?)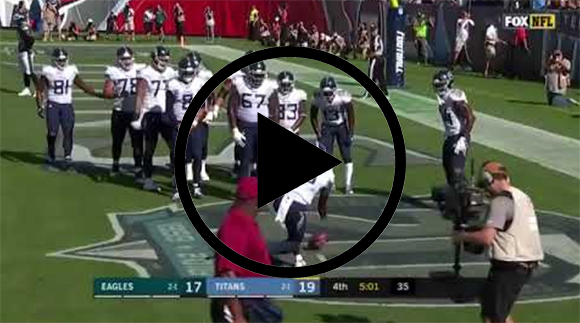 In all, both celebrations are well-executed and fun. Check them out and decide who bowled better!
As posted on gobowling.com